In agile project or product management, consistent backlog grooming is one of the key processes in maintaining successful iterations.
The backlog plays an important role in helping project managers, as well as product owners, keep track of work that needs to be done to meet the strategic objectives of a roadmap.
It also contains initiatives that come with new requirements or feature requests from stakeholders.
While the backlog isn't at all new in agile methodology, many project managers and product owners may not have a clear understanding of the two major types of backlogs: product/project backlog vs sprint backlog.
In this article, you will learn about both backlogs, identify the key differences between them, and understand the best way to manage the two. Let's begin!
Understanding Product Backlog and Sprint Backlog
If you're managing a product, then you need to set up a product backlog. But if you're managing a project, then you need to build a project backlog. They're both of the same type, have the same purposes, and can be used interchangeably.
Depending on the nature of the business, the items in the backlog vary. The backlog for a product development team, for example, may contain items like user stories and bug fixes.
A marketing team's backlog, however, could contain items like campaign strategies and content-related deliverables (e.g., blogs, explainer videos, social media posts).
Once every sprint, you will review, prioritize and refine these items based on your upcoming sprint's objectives. This process is called backlog grooming or scrum refinement.
Do note that some items may require more time and information from stakeholders before you can groom them. These items take lower priority and are positioned below high-priority items in the backlog.
Now that you have a select few prioritized items, you can escalate them to the sprint backlog. The sprint backlog, in other words, is where you capture tasks that your team needs to work on and deliver within a sprint.
Here's a chart to help you understand the two backlogs better:
Using a project management platform like Jira will help you manage your backlogs effectively and efficiently.
The backlogs are already set up for you; all you have to do is add your items.
Now let's review the differences between the two!
Defining the Differences between Product Backlog and Sprint Backlog
As mentioned earlier, the sprint backlog is basically a subset of the product/project backlog. It's a result of backlog grooming and the items must be cleared off within the sprint. But what other key differences can you highlight between the two?
The table below will answer the question:
---
To discover more grooming tips and backlog management best practices, check out our The Ultimate Guide to Jira Backlog Grooming.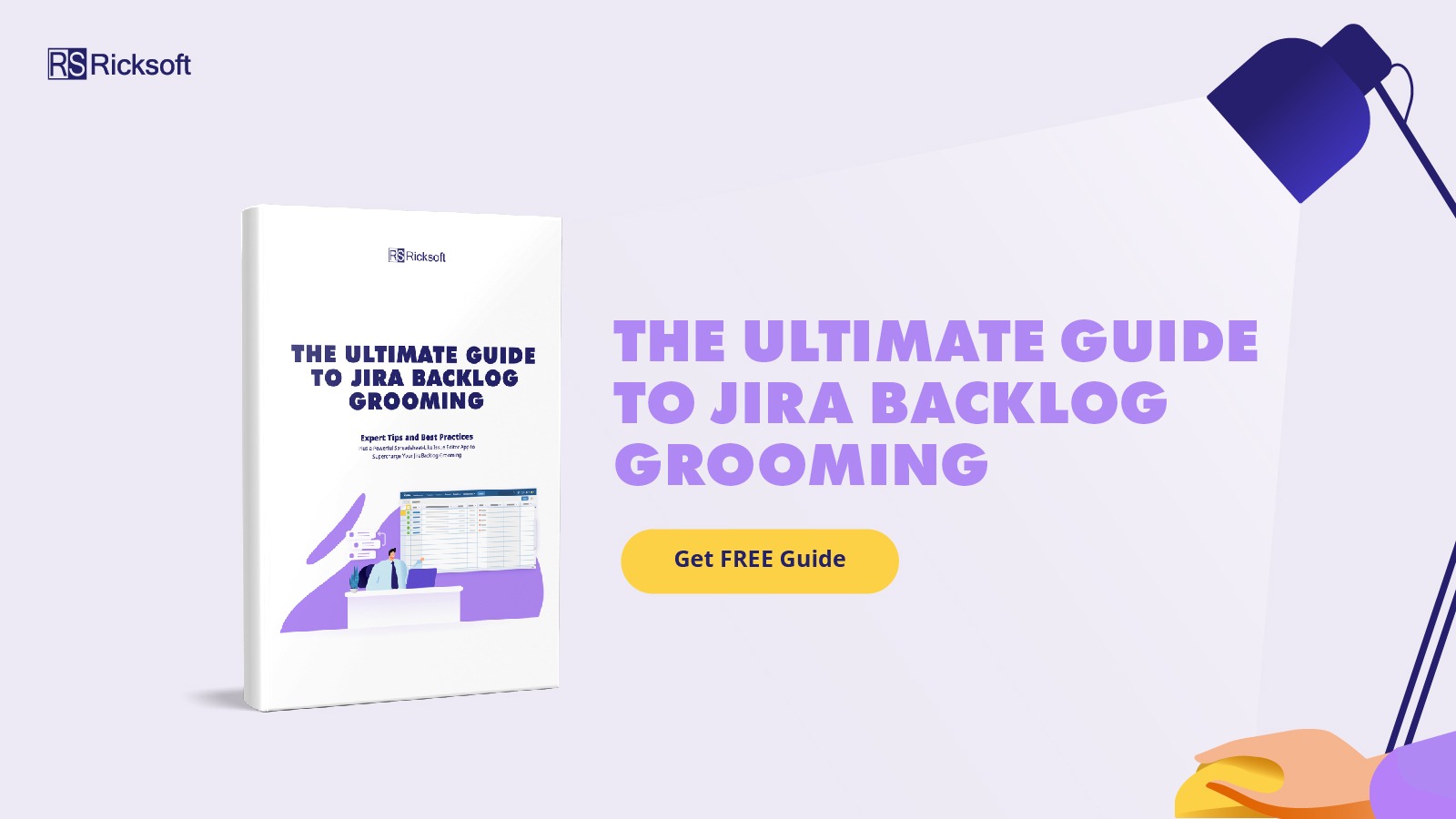 ---
Managing and Grooming Both Backlogs Effectively
If you're not using Jira, then you're missing out on an effective and efficient agile product/project management experience. The backlog is designed to support agile teams from planning to execution.
The all-in-one backlog management screen allows you to refine and add estimates as well as context to your items effortlessly. You can also prioritize using the drag and drop feature.
The best part is that you can leverage comprehensive backlog grooming tools like the Excel-like Issue Editor for Jira that not only speed up your scrum refinement sessions, but also simplify the process of adding and editing backlog items.
It incorporates the standard Excel spreadsheet interface as well as features like Copy, Paste, Sort, Filter, and Freeze Column to improve the overall grooming experience. It doesn't matter how big your backlog is. You can groom up to 10,000 units of work at a time, all in one screen.
The app also aims to eliminate silos between teams that reside outside of Jira through its quick issue export feature. Export your groomed Jira backlog into either Excel or CSV files while also retaining the hierarchy information to allow team members to view backlog items in a structured manner.
You can also use the app during sprint planning to quickly assign tasks to your team members and set due dates. You can assign multiple issues to one person and change multiple due dates using the copy and paste feature.
Learn more about backlog grooming and agile project management by reading "The Ultimate Guide to Jira Backlog Grooming."
Download the eBook and supercharge your backlog management process for a more successful agile product/project management today.